Gipsy trend Figure-stressed and sexy: The floor-length, wide swinging Maxi dresses that make up the Gipsy-style are perfect for large sizes. Black and white patterned linen dress by Anna Scholz, about 290 euros. Golden high heels: Francesca Mambrini. Arm 0: Tribal art.
Trend white The fit is important especially in large sizes, accentuated shoulders and a slight waist look better as kast-cuts. Tailored leather jacket by Samoon, approximately 280 euros. Pants with stretch content by Doris Streich, about 100 euros. T-Shirt: Ulla Popken, approx. 15 euro. Glasses: Fielmann. High heels: Beverly Feldman.
Trend hippie A favorable cut for each character: The soft flowing dress is smocked in the upper part and is then far down to the ankles. The sunny yellow hat and a colorful chain make complete the hippie look. Dress by Sallie, cream about 250 euros. Hat made of plaited bast by Daniel Hechter. Chain: Cult.
Trend glamour The many graphic patterns that now exist in the shops are intricately designed. Advantage: Draw everyone's attention, and the one or the other pad is loose overlooked. Tunic embroidered with gold spangles by Anna Scholz, about 220 euro.
Trend color The substance of the pink dress is diagonally cut, this it nestles beautifully on the figure, without constricting it. Knee-length dresses from Viskosecrêpe by Box2, 155 euros. Shoes with wedge heel by Janet & Janet. Cloth: H & m Bracelet: Bijou Brigitte.
Trend parka The extra-wide summer parkas are a good alternative to the Blazer. And including the dress should be quietly stressed to figure! Red parka with a sophisticated Sheen and matching rayon dress with ruched neckline by Sallie cream, about 440 euros and 200 euros. High heels by C & A.
Trend marine White and Navy Blue are styling classic, where you always fresh looks. Double buttoned Jacket by Sallie cream, approximately 375 euros. Trousers with jeans cut from Samoon, about 75 euros. Striped scarf by Betty Barclay.
Trend Africa As for graphic printing, the effect of wild patterns is very cheap: you look at the subject, not on the figure. Simple cut dress made of cotton and silk in African-inspired photo print by Sallie cream, about 300 euros. Chain with gemstones: apart. Platform shoes: Stuart Weitzman.
Manufacturer proofs
ANNA SCHOLZ: GB-LondonTel. 00 44/20/89 64 30 40 our site.
APART: HamburgHotline 018 05/10 34 34 our site.
BETTY BARCLAY: NußlochTel. 062 24/90 00 our site.
BEVERLY FELDMAN: DüsseldorfTel. 02 11/55 67 29
BIJOU BRIGITTE: HamburgTel. 040/60 60 90 our site.
BOX2: GB-LondonTel. 00 44/20/89 64 30 40 our site.
C & A: DüsseldorfTel. 02 11/35 36 37 our site.
DANIEL HECHTER: Miltenberg/MainTel. 093 71/400 00 our site.
DORIS PRANK: BalingenTel. 074 33/900 90 our site.
Cult: MünchenTel. 089/189 47 80 our site.
FIELMANN: HamburgService number 08 00/343 56 26 our site.
FRANCESCA MAMBRINI: I MailandTel. 0039/02 97 37 99 00 our site.H & M: HamburgTel. 040/30 39 37 23 our site.
JANET & JANET: MönchengladbachTel. 021 61/948 90 90 our site.SALLIE cream: VolkachTel. 093 81/84 94 10 our site.
SAMOON: Hall/Westf.Tel. 052 01/18 54 73 our site.
STUART WEITZMAN: DüsseldorfTel. 02 11 / 530 92 25 our site.
TRIBAL ART: MünsterTel. 02 51/13 62 00
ULLA POPKEN: RastedeTel. 018 05/34 35 51our site.
Photos: Margaretha Olschewski production: Wiebke Broecker hair/make-up: Sandra contactor/close up text: Susanne Knigge an article from BRIGITTE 03/2009
Gallery
XL flowers for spring-summer
Source: www.fashionlib.net
Fashion Big Size Clothes For Summer/Spring Large Plus Size …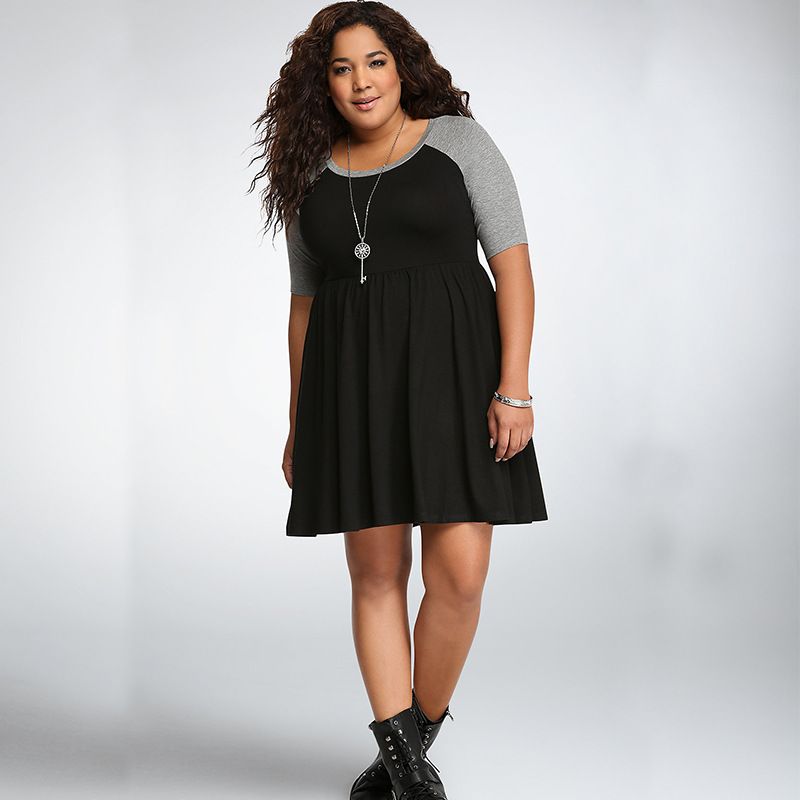 Source: www.dhgate.com
Plus Size Lace Dresses 2017 Plus Size Women Clothing Xl …
Source: www.dhgate.com
BEFORW Brand Summer Spring Women Dress Fashion Casual …
Source: clearchoicefashion.com
5XL 6XL Women Spring Summer Dress Casual Party Evening …
Source: www.aliexpress.com
Cute Dress On Sale – Fashion dresses
Source: www.clbxg.com
2017 spring fashion design women chiffon loose dresses …
Source: mytwenty16.com
2017 spring fashion design women chiffon loose dresses …
Source: mytwenty16.com
Plus Size Babydoll Tee | state wonan | Pinterest
Source: www.pinterest.com.mx
Addition Elle, Lookbook, Spring 2013, plus size, curvy …
Source: www.pinterest.ca
31 wonderful Dresses For Xl Women – playzoa.com
Source: playzoa.com
Online kopen Wholesale rode broek pak uit China rode broek …
Source: nl.aliexpress.com
2017 spring fashion design women chiffon loose dresses …
Source: mytwenty16.com
2017 spring fashion design women chiffon loose dresses …
Source: mytwenty16.com
Aliexpress.com : Buy Black Spring Dress 2016 New Arrival …
Source: www.aliexpress.com
L 6XL Large Size 2018 Spring Dress Big Size Blue Red …
Source: www.aliexpress.com
28 awesome Women Dress Model – playzoa.com
Source: playzoa.com
XL 6XL Large Size Dresses 2018 Spring Long Dress Big Size …
Source: www.aliexpress.com
XL 6XL plus size casual women dress 2016 spring solid Knee …
Source: www.aliexpress.com
Spring Women XL-5XL Plus size lace Long Dresses 2017 …
Source: gordenwebstores.com
Popular Casual Elegant Dress Code-Buy Cheap Casual Elegant …
Source: www.aliexpress.com
מוצר
Source: www.zipy.co.il
Best 25+ Plus size rockabilly ideas on Pinterest …
Source: www.pinterest.com
Street Style Paris Fashion Week Spring 2014
Source: www.harpersbazaar.com
מוצר
Source: www.zipy.co.il
Pink Long Dress Spring Trench Coats Fashion Women Wool …
Source: www.pinterest.com.au
Cheap Yoga Clothes, Best Yoga Clothing for Women, Men
Source: www.tmart.com
UNION FASHION LTD Women's Spring Fashion Printed Long …
Source: gloutique.com
Fashion Clothes Shoes Handbags Accessories Ebay Au
Source: www.autospost.com
Style By Chris Pauline Navy/Pink Top with Shark-Bite Hem …
Source: stylebychris.com