When I bought a trekking bag for the first time, it weighed more than 3kg. Today these 3kg for me are the total weight of the backpack without food and water. But how do you create it?
The secret is to get a system in its equipment so that all parts are as light as possible. The keystone, of course, is the backpack, in which all these objects are worn. My latest achievement from this category is the Blast from the small garage company ZPacks from the USA. This backpack weighs 229g with all the extras, which I have built myself, and takes close 60L with its outer pockets.
The Blast is the ideal ultralight backpack for light trekking tours and has pushedmy GoLite Pinnacle in this area. With 229g it is not only nearly 400g lighter than my optimized Pinnacle, but it is also waterproof and has more extras.
Features
Waist belt with pockets
Brustband
Daisy chain on the shoulder straps
Fastening rubber on the complete back (crossed)
Large side pocket left (tent)
Two normal side pockets on the right (water bottle, first aid, small parts)
Large outside pocket on the back (rainwear)
Support for sleeping pads between back and backpack via transporthint
Cuben Fiber
The low combat weight is achieved by a modern high-tech material from Cubic Tech Corporation called Cuben Fiber. Without going further into the details, it is said that this material is very tear-resistant, but has its weaknesses in abrasion. So you have to deal with the pack more cautiously than with the Dyneema version. For this, Cuben Fiber is absolutely waterproof and much lighter. Personally I get along well with these circumstances, because I do not hurl my pack against rocks or slides slides.
Details
Weight: 229g
Color: Leaf Green
Material: Cuben Fiber
Volume: about 60 liters
Processing: good
Wear comfort: Very good
Maximum load: 9kg
The Stylefactor
An eyebrow is certainly not the blast and was also titled lovingly by my fellow travelers as a garbage bag.However, with its weight combined with the very comfortable wearing comfort, it is looking for its own. I have always used the blast in combination with a cut-out Artiach LightPlus, which is why it is very comfortable on the back. This experience was confirmed by the quite skeptical fellow-travelers, who are now only deterring the design.
Conclusion
All in all, the ZPacks Blast will be my new companion in the German Mittelgebirge, as well as the two-week Scandinavian tours. Only with more than 9kg backpack weight by food for more than 12 days I will access my Pinnacle. For those who want to have one of these great backpacks, wait for Joe to have a very long queue!
Gallery
Review: Osprey's Sub-2-Pound Levity and Lumina Backpacks
Source: gearjunkie.com
ZPacks Arc Blast Backpack Owner Review by Steven M Kidd …
Source: www.backpackgeartest.org
How to Choose an Ultralight Backpack
Source: www.outdoorgearlab.com
Best Backpacking Packs of 2018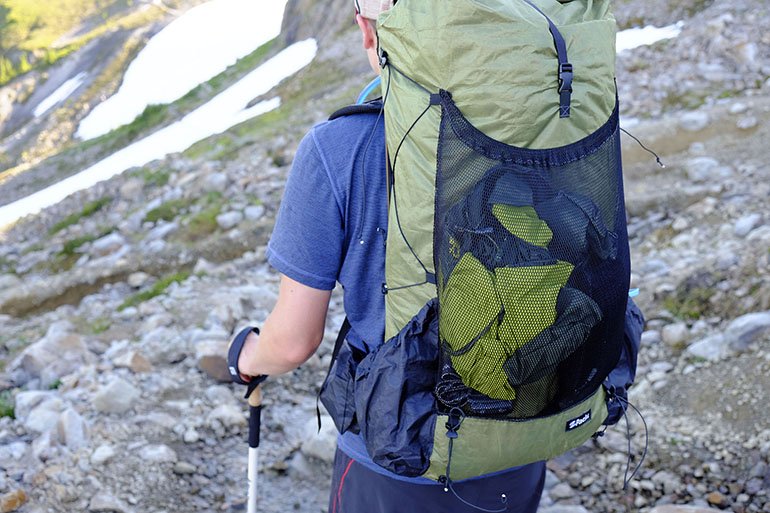 Source: www.switchbacktravel.com
ZPacks Arc Blast 55 Review
Source: www.outdoorgearlab.com
Backpacks and Packing Skills
Source: sectionhiker.com
Trail-life Update & Updated ZPacks Belt Pouch …
Source: hikelighter.com
Uploaded by wawhiker
Source: shelf3d.com
Zpacks :: VideoLike
Source: videolike.org
Granite Gear Virga 2 Review
Source: www.outdoorgearlab.com
ZPacks Arc Blast Backpack Owner Review by Steven M Kidd …
Source: www.backpackgeartest.org
First Look @ my ZPacks Arc Blast Backpack
Source: sticksblog.com
In-Depth TarpTent Protrail Review : Ultralight
Source: www.reddit.com
ZPacks.com
Source: www.geartrade.com
Wawhiker Backpacking: ZPacks Blast Slim Backpack Gets A …
Source: wawhiker.blogspot.com
The ZPacks Arc Blast Pack Review
Source: www.keithfoskett.com
FS: Zpacks Zero / Blast Backpack
Source: backpackinglight.com
Backpacks for the Appalachian Trail
Source: dennisonthego.com
ZPacks Arc Blast Backpack | Price & Reviews
Source: www.massdrop.com
First Look @ my ZPacks Arc Blast Backpack
Source: sticksblog.com
Zpacks Blast 32 Ultralight Backpack
Source: sectionhiker.com
Zpack
Source: geartrade.com
Arc Blast Zpacks Lightweight Backpacking Gear
Source: www.autospost.com
ZPacks
Source: www.geartrade.com
ZPacks.com Ultralight Backpacking Gear
Source: zpacks.com
70 best Backpacking Gear images on Pinterest
Source: www.pinterest.com
ZPacks Blast 18 Backpack Review
Source: backpackinglight.com
Crispy Scapes
Source: www.crispyscapes.com
Cesar and The Woods: Zpacks Backpacks Double Review: Arc …
Source: cesarandthewoods.blogspot.com
FS ZPacks Hybrid 2012 Blast 36 Backpack ****
Source: backpackinglight.com