Learn how to make an Italian dinner at home with friends and surpreendatodos with these ideas that will make you feel in Italy.
The Italian culture is very appreciated in many countries. Be it by the cuisine or the joy of the people, always talk loud, smile, and sing (at least in the celebrations), it is reason to bring a little of the customs of the italians of the house when we want to offer a dinner that is different.
You're thinking of how to make an Italian dinner at home for friends? The ideas to create a typical environment with the decor, playlist, and menu are easy and will not cost you much. See the suggestions we have for you.
IDEAS FOR AN ITALIAN DINNER: DECORATION
Articles:
Coffee cup and saucer – 1,75€
Bottle of transparent glass – 1,50€
Glass of red wine (balloon) HEDERLIG – 0,95€
Glass transparent glass with pattern – 1,99€
Glass of red wine (cup) – 0,95€
Dish white-beige – 2,75€
Deep dish white-beige – 2,25€
Cutlery 24 pieces steel – 17,99€
Plant sedum – 2,99€
Chairs finish aged GAMLEBY – 49,99€
Table of tabs finish aged GAMLEBY – 199€
Tablecloth – 14,99€
Napkins green paper – 1,59€
IDEAS FOR AN ITALIAN DINNER: PLAYLIST
The music is essential for the night is complete. You can choose a playlist more modern or classical music and the most ancient of Italy. Will depend on what your guests appreciate it more.
You can also vary and put the songs more modern to the beginning, to receive the people. Only at the time of going to the table is that will put the oldest ones, that are more calm and combine the best for this moment. Do play this list on Spotify!
IDEAS FOR AN ITALIAN DINNER: THE MENU
Now to the part most expected. The menu, with suggestions for starters, main course and dessert typical of Italy and easy to prepare. The options are suggestions for the site, Typical Foods.
FOR ENTRY
To serve as input, there are two options very easy:
1. BRUSCHETTA
Italian bread tipped slices, toasted and with delicacies. See this recipe for bruschetta traditional.
– Ingredients –
Small slices of Italian bread
1 tablespoon of cheese burrata (type of cheese creamy Italian) – if you can't find, replace with cottage cheese mixed with a little salt and lemon, cream cheese or muçarela of búfula
2 tomatoes cut in cubes and marinated
1/2 tablespoon of olive oil
1/2 clove of garlic beaten
– Mode of preparation –
Rub the garlic on each slice of bread and take it to the oven. Toast them a little.
Mix the cut tomatoes in cubes with olive oil and a pinch of salt.
Pass the cheese on the bread and on top place the tomato.
Place a sprig of basil to decorate and serve then.
2. COLD CUTS BOARD
Cheeses of varying types (gorgonzola, parmesan, mascarpone, muçarela, etc.) with salami and olives are great snacks to accompany liqueurs, beers and wines.
MAIN DISH
The revenue to the mass basis are the ones that most relate to Italy. Prepare different flavors of pizza is also an excellent option. Other Italian dishes are easy and quick to prepare are what and risotto. See these suggestions:
Spaguetti: body type more popular that can be served with sauces, broths or soups. The point of the dough should be al dente;
Caneloni: is a mass in the form of tube and wrapped that can be filled with assorted toppings such as ricotta, cheese, ham and chicken. Served with white sauce or tomato, which can be taken to the oven for gratinating;
Rondelli: a mass in the form of pie wrapped up with various fillings, cut into slices and covered with pink sauce, tomato or white sauce. It can be carried to the oven for gratinating;
Lasagne (lasagna): is a mass flat that alternates between layers of the dough and the filling (cheese, ham, meat, four cheese or chicken) with white sauce or tomato. Should be taken to the oven for gratinating;
Raviolli: it is a dough with square shape, similar to small pastries, with assorted toppings of ground beef, chicken, muçarela and dried tomatoes. Can be eaten with sauce, rosé, white, or tomato and be au gratin or not;
Capeletti: mass in the shape of rings that can be used in the preparation of soups, in addition to stuffed with ground beef, spinach, chicken, ham, cheese, among others. It can be accompanied by pink sauce, tomato, or white;
Gnocchi: pasta made with potatoes, eggs and flour. It is cut in cubes and boiled in hot water. Usually, it is served with tomato sauce;
Risotto of Milan: it is a dish widely consumed in Italian restaurants and also in the canteens. The risotto, the most famous is the milanese (Risotto Alla Milanese), created by Valerio di Fiandra. The onion is fried in olive oil, then added the rice, in addition to the wine, saffron, butter and parmesan;
Pizza in Naples: it is a symbol of Italian cuisine and one of the most famous is the marguerita, which appeared in 1889, in Naples, by the chef Taffaello Esposito during the visit of the queen of the Italian Margherita of Savoia to the country.
SUGGESTIONS OF SAUCES
Sauce he continued: sauce made with fresh tomatoes, beaten or in pieces;
Bechamel sauce: sauce made with milk different, flavored and seasoned with herbs, vegetables and spices, with butter and wheat flour. It is like with the white sauce, but the difference is in the way of production;
Sauce Bolognesa: sauce of Italian origin with ground beef, pork, or beef, spices and tomato. The original recipe takes carrot, milk, red wine and celery;
Sauce Pesto: a sauce that appeared in Genoa, basil);
Sauce Alfredo: a sauce based on butter, cream, milk, parmesan cheese, black pepper black, created by chef Alfredo di Lello. Can also be made with yogurt and olive oil.
DESSERTS
After dinner has to serve the dessert, also Italian. Take a look at these easy recipes that you can prepare the day before.
1. TIRAMISÙ
– Ingredients –
350g biscuit champagne
600g of cheese mascarpone
6 egg whites
6 egg yolks
180g sugar
2 tablespoons of sugar
0.5 l of coffee
Cocoa powder q. b.
– Mode of preparation –
Break the eggs and separate the eggs;
Join 180g of sugar to the yolks and beat well. Will be a mixture off;
Add the cheese mascarpone and beat well until getting a smooth cream;
Beat the egg whites;
Join the cream is already done, mixing gently;
In a bowl, mix the 2 tablespoons of sugar and 0.5 l of coffee;
Pass the biscuits and champagne for this mixing quickly;
To take them out of the cafe, throw them in a tray;
On top of the biscuits, pass a layer with half of the cream;
Sprinkle a little cocoa over the top. A loop network can help spread as well;
Repeat the process with these 3 layers;
Take it to the refrigerator for about 3 to 4 hours so that it is as well cold.
2. PANNA COTTA
The second tip of the Italian dessert is the site Lalyta.com
– Ingredients –
2 envelopes of gelatin without flavor
1 and ½ cup milk + ½ cup
4 cups of cream of milk
½ Cup sugar
1 to 2 teaspoons vanilla extract
Fresh fruit, strawberry syrup or homemade sweet milk to accompany
– Mode of preparation –
Place ½ cup milk in a small bowl, pour in the gelatin and let dissolve.
In a pan, heat the cream milk and the rest of the milk with sugar until boiling.
Remove from the heat and add the vanilla extract.
Mix the gelatine and stir well.
To let the panna cotta even more smooth, strain the cream through a loop networks.
Pour into individual bowls, let cool and place in the refrigerator overnight.
Serve directly in the cups or remove from molds. Garnish with fruit, syrup, sweet milk, caramel or chocolate.
3. SALAME DI CIOCCOLATO
To see this traditional recipe suggested by the Revenue Ferdi. Serves 8 people.
– Ingredients –
300g of Maria biscuits
150g of butter
100g of sugar
200g of chocolate fondente powder
2 eggs
1 tablespoon of rum
– Mode of preparation –
Leave the butter out of the fridge to soften to room temperature.
Chop the biscuits into small pieces and reserve on a tray.
Melt the chocolate in a bain-marie and knead until it becomes creamy and without lumps, and let cool.
When the butter is soft enough, make the cream by mixing the butter gradually the sugar, eggs, melted chocolate, and already at room temperature and the rum.
Mix well, then pour the mixture into the tray where you put the crackers and mix well.
At this point, you have the dough ready. Now you can decide if you want to make a great salami with all the dough, or divide it into two smaller ones.
To give the classic form of salami, place the dough on a sheet of parchment paper to help roll up, pressing to give a cylindrical shape.
Then, wrap in aluminum foil, pressing to give the typical shape of the salami. Take it to the refrigerator until hardened (at least two or three hours). Then you'll be ready to be cut into slices and serve.
Now just choose the recipes most enjoyed, prepare the drinks with spirits, liqueurs, wines, juices and coffee and have the best Italian dinner at home with friends.
Gallery
How to Create Hygge In Your Home This Autumn
Source: www.huffingtonpost.co.uk
Friends Eat Talk Dinner Party On Stock Photo 562283908 …
Source: www.shutterstock.com
Through Home Food, Being a Guest for Meals at Italian …
Source: www.nytimes.com
How to Create a Classy Dinner Night for Your Family and …
Source: www.selfgrowth.com
Nicole Richie reveals her 'eclectic and relaxed …
Source: www.dailymail.co.uk
Best 25+ Dinner with friends ideas on Pinterest
Source: www.pinterest.com
5 Main Rules For Your Next Dinner Party
Source: www.groomedhome.com
No Fuss Romantic Italian Dinner Menu And Easy Italian …
Source: intelligentdomestications.com
Group Of Friends Having Dinner Party At Home Stock Photo …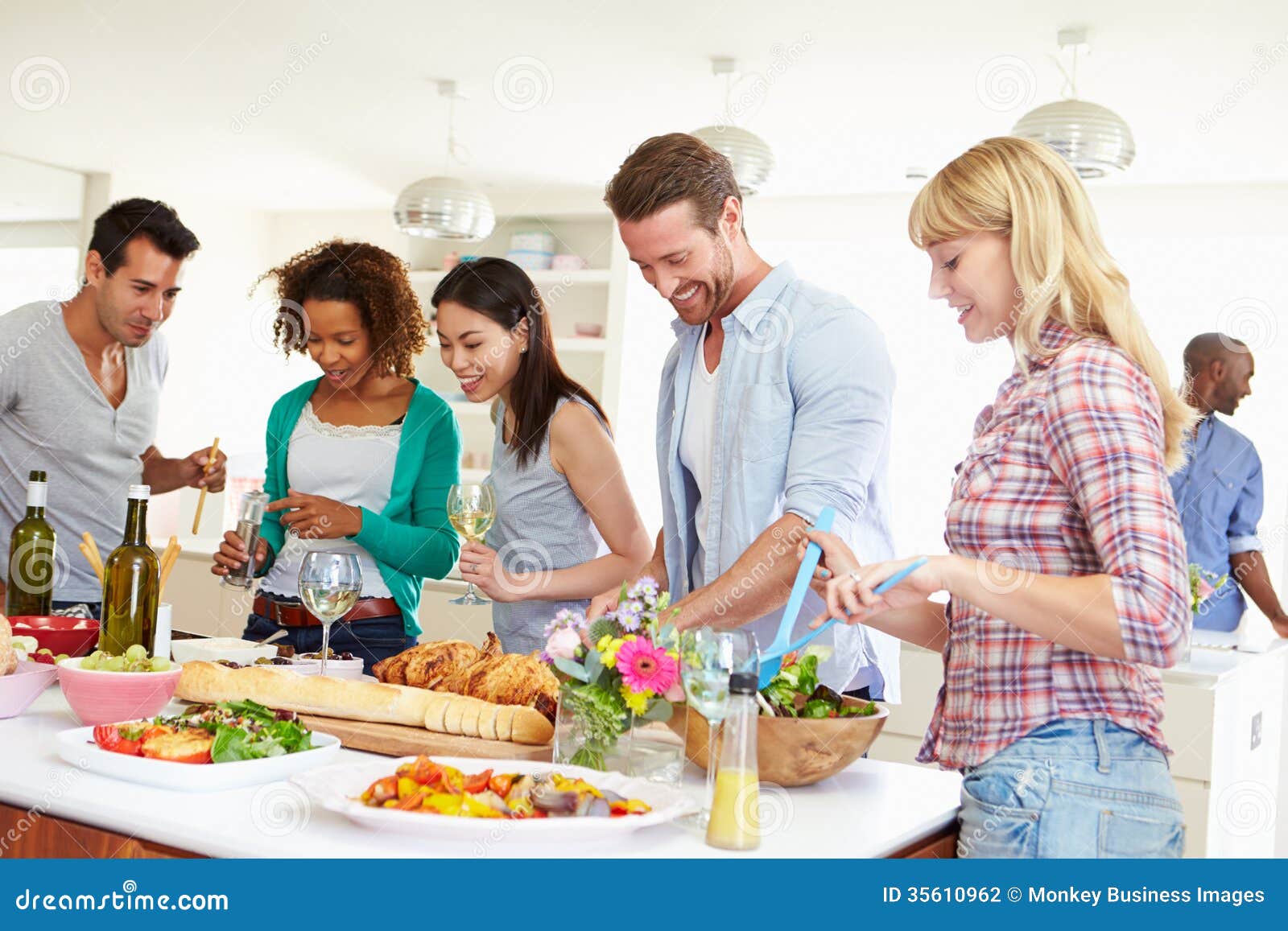 Source: www.dreamstime.com
Group Of Friends Having Dinner Party At Home Stock Photo …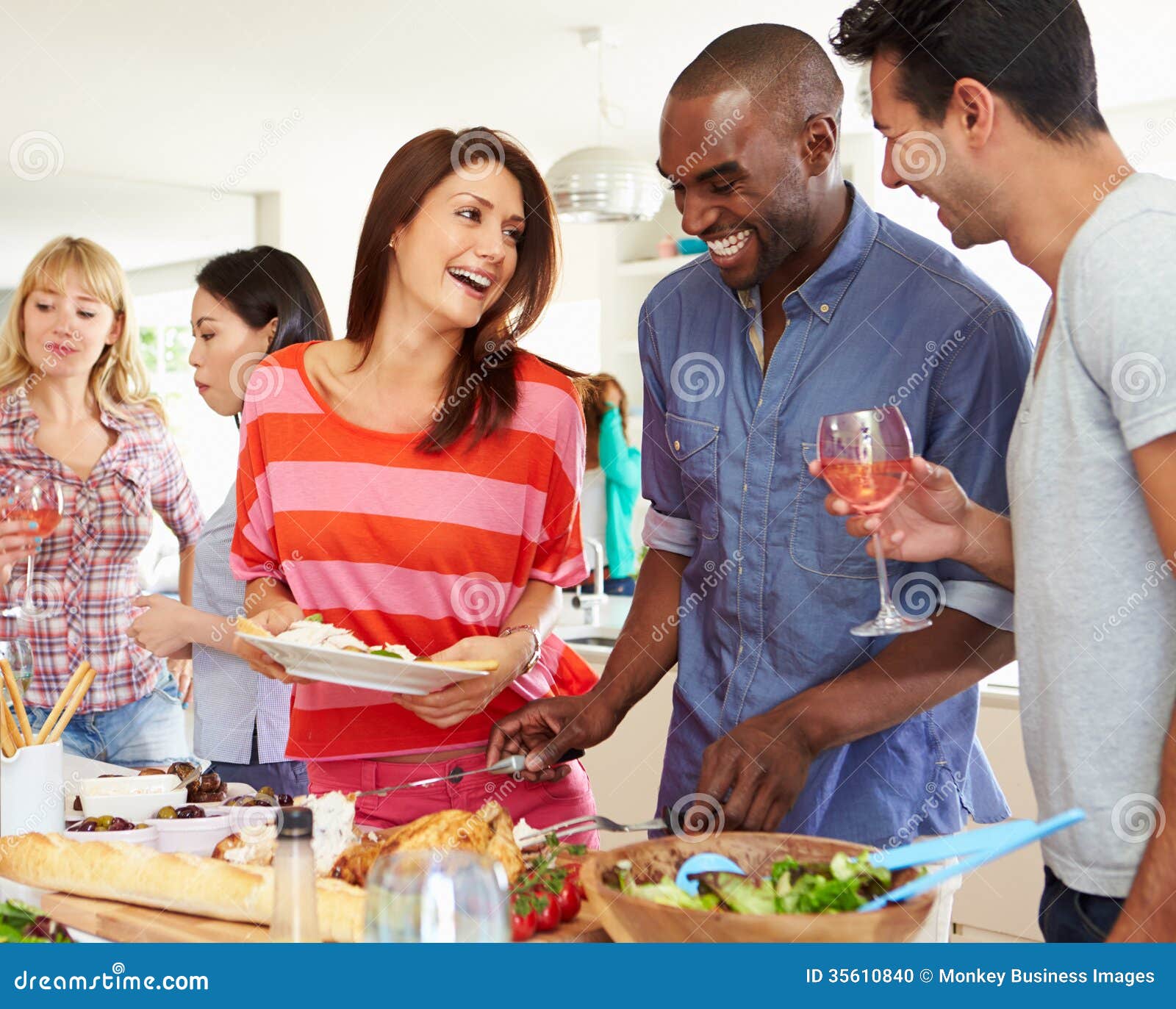 Source: www.dreamstime.com
Dinners At Home. 25 healthy quick and easy dinner recipes …
Source: theyodeler.org
Extended Asian Indian Family Sitting Around Table At Home …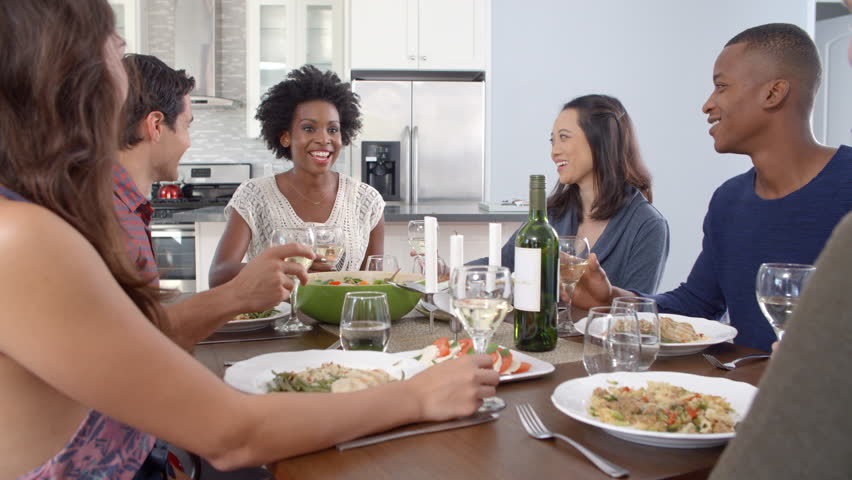 Source: www.shutterstock.com
Foodie Friday–The Millennial Meal: 5 Thoughts from the …
Source: www.solutionstalk.com
Italian hospitality, home-cooked food and new friends …
Source: www.italybeyondtheobvious.com
How to Make a Seating Chart for a Holiday Dinner
Source: www.rd.com
Dinners At Home. 25 healthy quick and easy dinner recipes …
Source: theyodeler.org
Slow Motion Shot Of Friends Making Toast Around Table …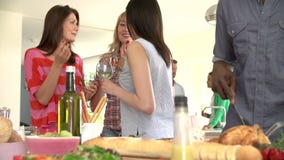 Source: www.dreamstime.com
Italian People Stock Images, Royalty-Free Images & Vectors …
Source: www.shutterstock.com
Dinner Date With Your Phone
Source: www.theodysseyonline.com
How to Throw a Dinner Party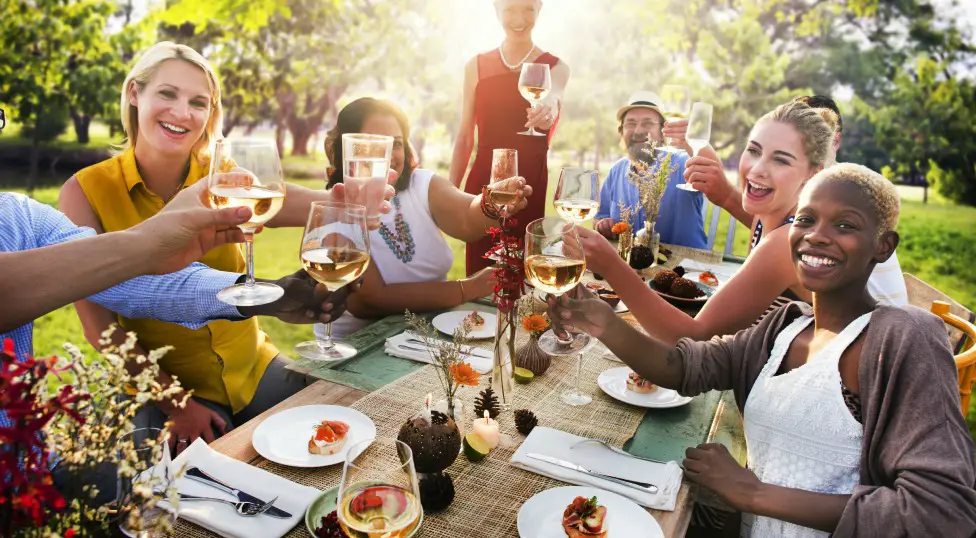 Source: studybreaks.com
New Year's Resolution: Make Time for Family and Friends!
Source: www.homeworkshop.com
Dinner Party Ideas & How To — Gentleman's Gazette
Source: www.gentlemansgazette.com
Dinner Party #3: An Italian Feast with Peter Nappi in …
Source: theyellowtable.com
Entertaining
Source: atelierchristine.com
Group Of Friends Having Cheese And Coffee At Dinner Party …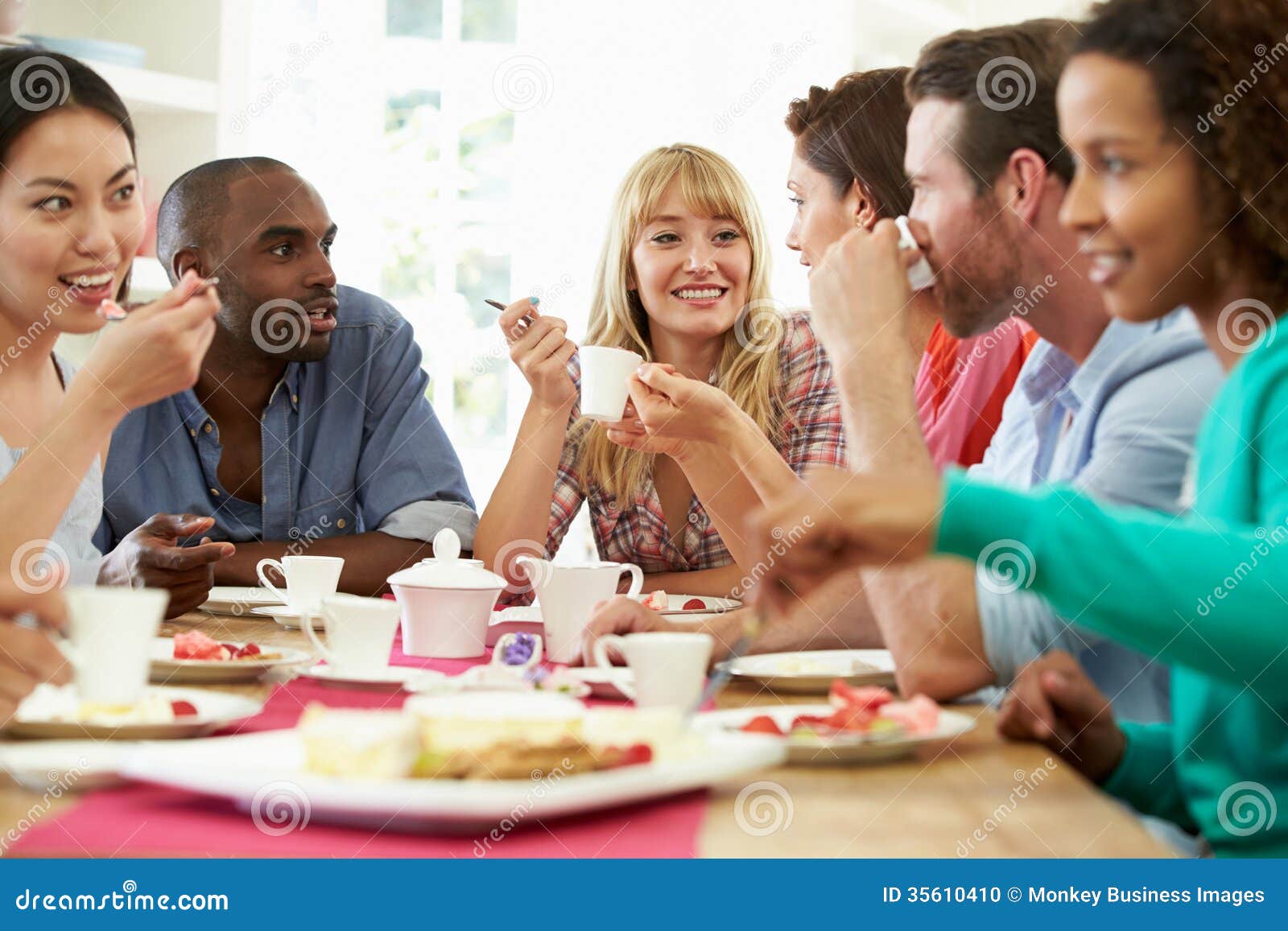 Source: www.dreamstime.com
Dinners At Home. 25 healthy quick and easy dinner recipes …
Source: theyodeler.org
Entertaining Made Easy with 8 Complete Dinner Party Menus …
Source: www.compassandfork.com
55 Italian Dinner Table Setting, Entertaining : Italian …
Source: www.asuntospublicos.org
Italian Dinner Stock Images, Royalty-Free Images & Vectors …
Source: www.shutterstock.com
Recipe for meatballs, Homemade and The o'jays on Pinterest
Source: www.pinterest.com