After much speculation, supposed release dates postponed and news on competitors, Google finally announced the Drive storage service in the cloud awaited by users over the past decade. Despite the new SkyDrive features released yesterday, Google has chosen to launch the Drive with 5GB of space, which can be expanded with annual payments.
Space, expansion plans and guarantees
In post on the official blog, the company announced that users of Drive in Google Apps can earn additional 20GB for $ 4 per month. Plans for end users are the same as Google Docs and Gmail, but increased shortly after launch. Before the 20 GB plan cost $ 5 per year; from today, the minimum is 25 GB for $ 2.49 per month. Remember that purchased space is shared, so the extra storage will be available for all services of the company.
(YouTube Video)
To make users forget the bad memories of the Gmail service interruptions occurred recently, Google has ensured that the service will be available at least 99.9% of the time. This finding is important because it makes possible the adoption of the Drive for large companies. After a few minutes of paralyzed operations are sufficient to cause a beautiful loss.
Who does not conform to possess only 5 GB can hire one of the expansion plans:
25 GB ($ 2.49 per month)
100 GB ($ 4.99 per month)
200 GB ($ 9.99 per month)
400 GB ($ 19.99 per month)
1TB ($ 49.99 per month)
2TB ($ 99.99 per month)
4TB ($ 199.99 per month)
8 TB (US $ 399.99 per month)
16 TB (US $ 799.99 per month)
differentials
Google Drive officially supports more than thirty types of files, such as HD video, images Adobe Photoshop (* .psd) and Adobe Illustrator (* .ai).These documents are opened directly in the browser without the need for plugins. Files that are not in the drive compatibility list can also be sent, but you will need to download to open them locally.
The service algorithms are also able to recognize characters in images and other documents to turn them into text, making the search more practical. The biggest news, however, is the recognition of images. The company cites to an example: Imagine you took a picture of the Eiffel Tower and sent to the service with a recognizable name. If you need the image later, just search for "Eiffel" and the search will return the picture, like magic.
applications
The application for Android is available in the Play Store, so far with more than 5 million installations and 30,000 assessments. The version for iOS, however, will be released just a few weeks, probably when going through the approval process Apple. Windows users can install the synchronization application, which will add an easily accessible folder from the Windows Explorer Favorites menu.
The service can be accessed on this page. All documents stored in your Docs account can be accessed by the Drive. The interface of the two services is almost the same, but by default the file listing on the drive is carried out by name (not by date modified) and folders are displayed first, as we expect a data storage service.
Gallery
Google Drive will soon back up your entire computer
Source: www.theverge.com
How to sync Google Drive to SkyDrive
Source: www.syncdocs.com
Google Drive cloud storage service launches, 5GB free …
Source: www.androidcentral.com
Google Drive Now Lets Users Select Which Folders to Sync …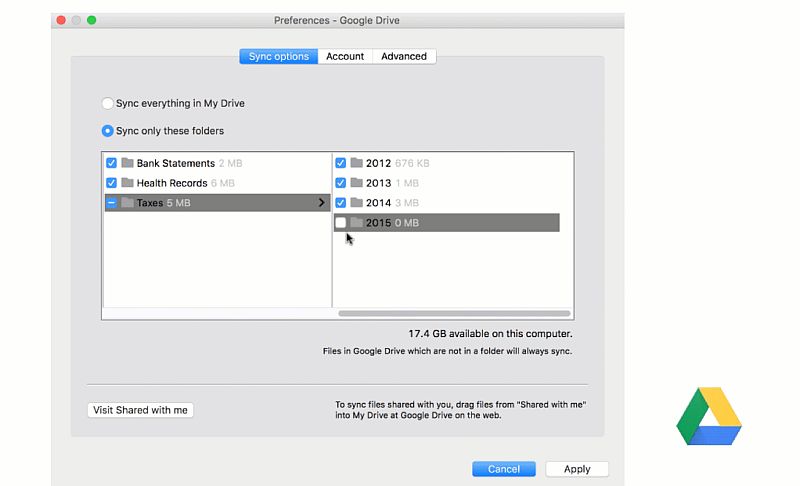 Source: sociofly.com
Google Drive File Stream is Magical

Source: www.trustyetc.com
Google Drive dies next March. Get ready to update
Source: www.cnet.com
Google Drive is not for everyone, so try these …
Source: www.cnet.com
How to sync Google Drive to SkyDrive
Source: www.syncdocs.com
Google Drive desktop app is being shut down
Source: www.techjuice.pk
It's time to bid adieu to Google Drive for PC
Source: www.bytekid.com
Google Drive Blog: Google Drive is the new home for all …
Source: drive.googleblog.com
Sync Up: Google Drive for iPad « iPad.AppStorm
Source: ipad.appstorm.net
Google Drive leaks suggest 5GB free storage, in-app …
Source: www.engadget.com
Google Drive desktop sync client now shutting down on May …
Source: greenetworks.com
Google Drive- Review
Source: www.nirmaltv.com
Google Drive
Source: google-drive.en.softonic.com
Google Drive: Everything you need to know!
Source: www.imore.com
How To Sync Only Selected Folders To A Computer In Google …
Source: www.intowindows.com
Google Drive – an iPhone App updated to allow editing in …
Source: www.topapps.net
Google Drive: the road to a long-awaited cloud storage …
Source: www.theverge.com
Google Drive integrate with the Google Photos desktop …
Source: mspoweruser.com
Google Drive will soon back up your entire computer
Source: www.theverge.com
Google announces new 'iOS Sync' features for Google Apps …
Source: 9to5mac.com
Google will Launch 'Backup and Sync' to Replace Google Drive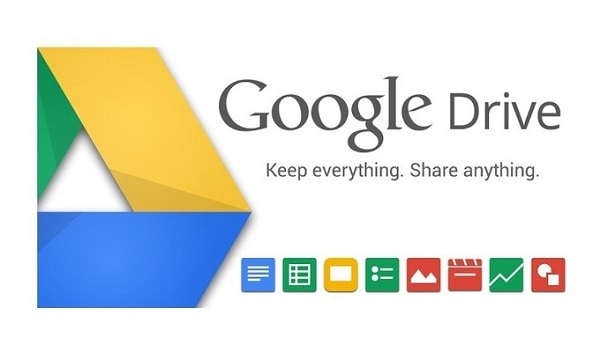 Source: www.removeithow.com
6 things you should know about backing up your PC
Source: www.cnet.com
Google Drive App Ending: How to Move to Backup & Sync …
Source: www.techadvisor.co.uk
google_drive_l
Source: blog.laptopmag.com
Say Goodbye to Google Drive and Photos
Source: thetechnews.com