In the first place do not expect to find in the Galaxy 7.0 "a tablet like the iPad.They dispute space in different classes.
Your main weapons?The Galaxy is smaller and lighter than the iPad, has a 32GB SD card slot, works as a mobile phone, as a router, has GPS, two cameras, analog and digital TV and …… supports Flash.
In the fight for a space in the market of tablets in Brazil he could sell as popsicle on a very hot day.But its price …!!
Samsung's strategy to win over new consumers is different from Apple.While the American company surprises the whole world by creating unprecedented products, the Korean company strives to give what the customer asks for.The option to offer digital TV reception to the Brazilian market is a very clear example of this.
When we test the Samsung tablet via Ablogtophone what is most striking is its size (7 inches), with a Super VGA screen of 1024 x 600 pixel.The compact size allows you to hold it with one hand, leaving the other totally free to operate it.
And even with a smaller screen, the Galaxy does not disappoint.With a big difference: Samsung supports videos with resolution up to 1080p (full HD);Against the 720p of the iPad.
More Tools
Advancing in the area of ​​the iPhone he is also able to make phone calls.To do this, simply insert your mobile phone's SIM card.
You can also make video calls, as it has a built-in webcam.In addition to this, it also features a camera on the back, with 3.2 megapixels for photos or videos.
In multimedia features Samsung has mastered: it accepts dozens of audio and video formats and its speakers are of good quality.And even more: it does the Portuguese-English translation via voice command (still has flaws like any other translator in the market) and comes with a GPS module, which can be accessed by the Google Maps service.
Another difference that weighs in favor of the Korean brand is the use of standard USB connection; While on iPad you need iTunes to perform the transfer of applications and files. Thank the Android system, which allows any tablet to act as if it were an HD.
Want more?It functions as a wireless router for internet access.Five devices can be connected (smartphones, laptops, etc.).
Pre-installed programs (running Word and Excel)
The first question for who will buy a tablet is:which programs will I be able to run?
For those who are accustomed to working in Microsoft Office (Word, Excel, PowerPoint, etc.) Galaxy offers ThinkFree Office (create, edit, save).It supports all types of Microsoft packet formats.The files are stored on the SD card.
It also offers the Samsung Social Hub , which adds email, text and text messages.A way to simplify access to key social media from the user's contacts.
The same goes for Google applications: synchronization with calendar, Google Docs, Orkut, Gmail is automatic, as you type the user and password.
It also includes some applications of its own, such as a web browser (flash support), email client, calendar, notepad, calendar, file manager, Portuguese and Spanish dictionaries.In addition to 16 pre-installed books from Cultura Livraria.
It is good to remember that Google has already announced the arrival of its store in Brazil, which would make life easier for those who want to buy some Android application.An advantage over the Apple store, where it is only possible to buy with a credit card.
Smooth navigation
The navigation also works without problems.The keyboard takes up a lot of the screen and this can mess up a bit, but in compensation the Galaxy comes with the multi touch function (the two-finger zoom, for example), the same as the iPad.
Samsung could have jumped in front of the iPad, launching a tablet that would allow the opening of several windows or flaps.But this is possible in Samsung 10.1 .
For those who are addicted to YouTube, the Galaxy screen seems to be the right size for the resolution offered by the videos.
Built-in GPS? He has
The Galaxy has a navigation system via GPS, integrated with Google Maps.I have not tested it yet, but anyone who has ever tested says it works without problems.For those who live in São Paulo, Rio and other capitals also have StreetView, ensuring a much better view of the chosen itineraries.
TV: many – and good – resources
Digital TV reception is one of the Galaxy's strengths.Channel switching does not "hang" and the programming guide is intuitive and easy to handle.If you have an SD card you can also record the programs.And Samsung even remembered to put a (retractable) antenna, a problem of the transmissions of Brazilian TVs.
While having a screen to support HD videos, the image does not even look like the quality of an LCD TV.
Other than that, the Samsung team delivered a complete multimedia platform (see table below, with all supported formats).The video application faces subtitles in srt format, with automatic sync and size adjustment.
An e-reader also
Many consumers are left in doubt with so many resolution options, screen sizes and file formats for reading books, magazines and newspapers.
Amazon's Kindle is shot the most popular, but the Galaxy will not disappoint.Reading e-books and PDFs can be done via applications from publishers such as Readers Hub (foreign magazines) and Livraria Cultura.It is not free, but you can have access to many national and international publications for a more affordable value.
But be clear: Kindle e-readers and Alpha Positive are far superior in terms of readability.Even so, Galaxy offers features like tagging text or pages, saving them, editing, browsing the dictionary, and adding bookmarks.
With an eye on the e-book market, Samsung has also left ready the ability to receive applications for e-readers, such as the Amazon Kindle app.
Other good options for reading books, newspapers and magazines
Three e-readers already come pre-installed:( PressDisplay for news, Kobo for e-books, and Zinio for magazines).
PressDisplay charges $ 0.99 per newspaper and includes some Brazilian publications like Folha de SP, Estadão, Agora, Valor Econômico and O Dia. Kobo only has foreign books.
Zinio is an excellent e-reader, with publications like Car and Drive and Rolling Stone, all around $ 20 an annual subscription.Searching well you can find, for example, the Spanish Playboy, a great publication, both for the photos, editorial content and visual first.
LCD TV outputs and projectors
Over time you will probably want to see the photos and videos stored on your tablet and display them in large format – with audio signal.Samsung offers some accessories:
This Galaxy can be connected to an LCD monitor or projector and these three multimedia options are available:
Connection 1 – TV-out adapter
The most obvious solution for the connection is the use of the Samsung ECC1TP0B (30-pin) TV output cable.The cable carries the audio and video signal through RCA connectors.The TV-out cable is 1.75 meters.This connection works with PAL and NTSC playback and transports the original screen resolution (1024 x 600 pixels) to the output.The picture quality is slightly worse than the two options shown below.However, it is the price most in mind.
Connection 2 – Galaxy Tab Docking Station
If you want high-quality video, using a HDMI (Digital Home Multimedia Interface) signal is the solution.Through a "Galaxy Tab docking station" which is equipped with an HDMI output.The great advantage is the reproduction of audio and video "HD quality".
In this case what is on the desktop is automatically transferred. In addition, HDMI is not usually a mini-HDMI adapter cable because the mini-HDMI connector of the docking station is already equipped with one.Another advantage of this solution:the DLNA (Digital Living Network Alliance) allows the Galaxy to incorporate multimedia networks.
Connection 3 – Galaxy Tab Wireless Multimedia Gateway
Galaxy's Wireless Multimedia Gateway connects the Galaxy to a wireless network (WLAN) and transmits the audio and video signals to, for example, a TV or projector with WLAN enable.This transfer offers 720p (1280 × 720 pixels) HD resolution.It is the most expensive option.
Note: these are technical terms, but may serve as subsidies at the time of purchase. Look for more information on Samsung's website and third-party accessories.
Android 2.2: disadvantage compared to iPad
The Galaxy runs Google's Android 2.2 system.
Well, maybe that's the big problem with the Samsung tablet: Google's own director of mobile products, Hugo Barra, has already admitted that Android 2.2 "Froyo" is optimized for smartphones and not for tablets.This, in practice, means that many programs adapt awkwardly to the larger screen of the Galaxy.
The Galaxy is already prepared to receive the approximately 80,000 apps from the Android Market (the Google store), although most of the apps are still intended for resolutions of 800 x 400 px.
The new Galaxy 10.1, expected to launch in March, [ read the article on the new Galaxy 10.1 ] already comes with the new system – as well as Motorola's Xoom – which proves that this will be the future of most tablets of the Marketplace.
Battery is shorter
Many comparative reviews between the two products reinforce the Galaxy's lower battery capacity.This is explained by the greater multimedia power of the Galaxy.That is:the Korean tablet runs many more programs at the same time, obviously reducing recharge time.
Like any technology-related product, there is an equation between these two factors and Samsung has chosen to offer a greater number of open programs together.It is also worth remembering that the capacity of a battery is related to its weight, a fundamental item in this market.
Galaxy vs. iPad: Key Advantages of Samsung's Tablet
With the Android system, it opens the possibility of access to new applications, without the need to get stuck to the Apple application store.
Works like a router for your laptop or smartphone.
Flash Support.One of the major complaints of Apple users.
Multitasking: Unlike the iPad, there are no restrictions on the number of programs open simultaneously.
Reception of digital and analog TVs.Camera with 3 megapixels.
Price: salty – very salty – for the Brazilian market (just like the iPad)
The price in the US can reach the equivalent of R $ 510.00 (US $ 249) and in Brazil, not R $ 1,300.00.Check it:
In Claro's plan , with a value of R $ 146,00 monthly, the Galaxy price drops to R $ 1,300.00 – with 100 minutes of local calls and 3GB of connection). Note: values ​​for March 3, 2011.
Gallery
Samsung Galaxy Tab S2 9.7 vs iPad Air 2, advantages of …
Source: www.phonesreview.co.uk
Samsung Galaxy Note 8.0 Vs Apple iPad Mini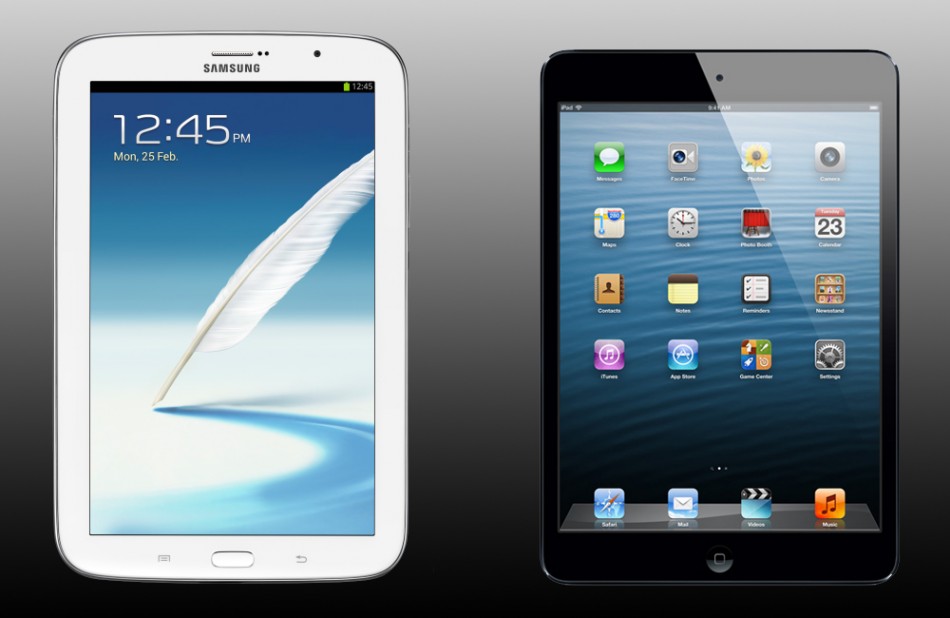 Source: www.ibtimes.co.uk
Samsung Galaxy Tab vs Apple iPad
Source: www.phonearena.com
iPad Mini 4 vs Samsung Galaxy Tab S2 8.0, advantages focus …
Source: www.phonesreview.co.uk
Samsung Galaxy Tab vs Apple iPad
Source: www.phonearena.com
Samsung Galaxy Tab S2 9.7 vs iPad Air 2, advantages of …
Source: www.phonesreview.co.uk
Samsung Galaxy Tab vs Apple iPad
Source: www.phonearena.com
Samsung Galaxy Tab A 9.7 vs. Apple iPad Air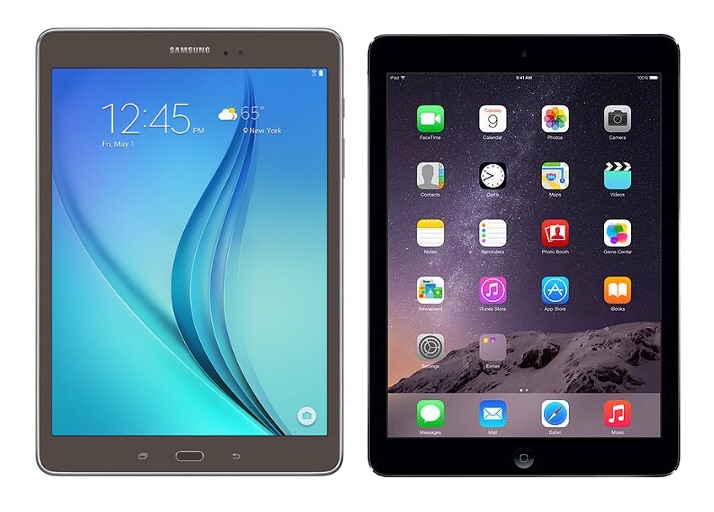 Source: www.tabletpcreview.com
Best Tablet of 2015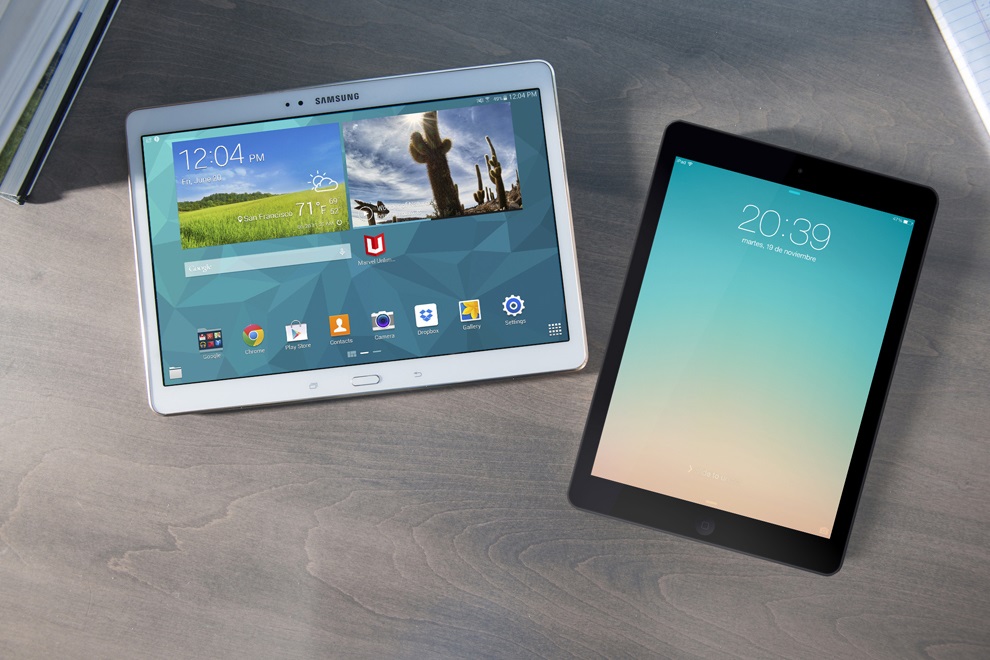 Source: www.bonjourlife.com
Samsung Galaxy Tab 3 10.1 vs. iPad
Source: newatlas.com
Samsung Galaxy Tab 3 311 vs Apple iPad Mini
Source: indransingh.wordpress.com
Apple iPad vs Samsung Galaxy Tab review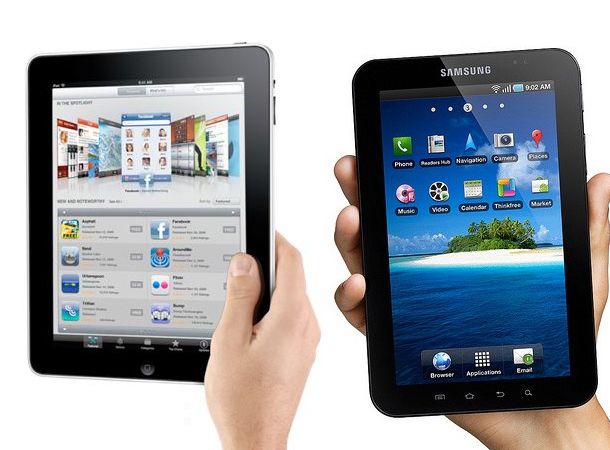 Source: www.t3.com
Samsung Galaxy Tab S2 vs iPad Air 2: better screen …
Source: www.vinereport.com
Apple iPad Air vs Samsung Galaxy Tab 3 10.1
Source: www.phonearena.com
iPad vs Samsung Galaxy Tab
Source: 2012onwards.com
iPad Air 2 vs Samsung Galaxy Tab S 10.5 comparison
Source: www.pcadvisor.co.uk
Computer Pad: Test S2 tablet Samsung Galaxy Tab 9.7 inch …
Source: computerspads.blogspot.com
Everything you need to know about the Apple v Samsung …
Source: www.lifestyleasia.com
Samsung Galaxy Tab 3 311 vs Apple iPad Mini
Source: indransingh.wordpress.com
iPad 2 vs Samsung Galaxy Tab 10.1
Source: i0sjailbreak.blogspot.com
Samsung Galaxy Tab S 8 vs Apple iPad Mini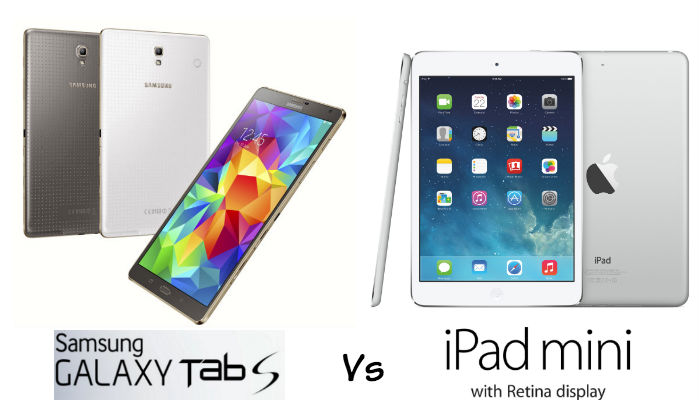 Source: www.ibtimes.co.uk
Samsung Galaxy Tab S 10.5 vs. Apple iPad Air: Tablet Spec …
Source: www.pcmag.com
Samsung Galaxy Tab Pro 10.1 vs Apple iPad Air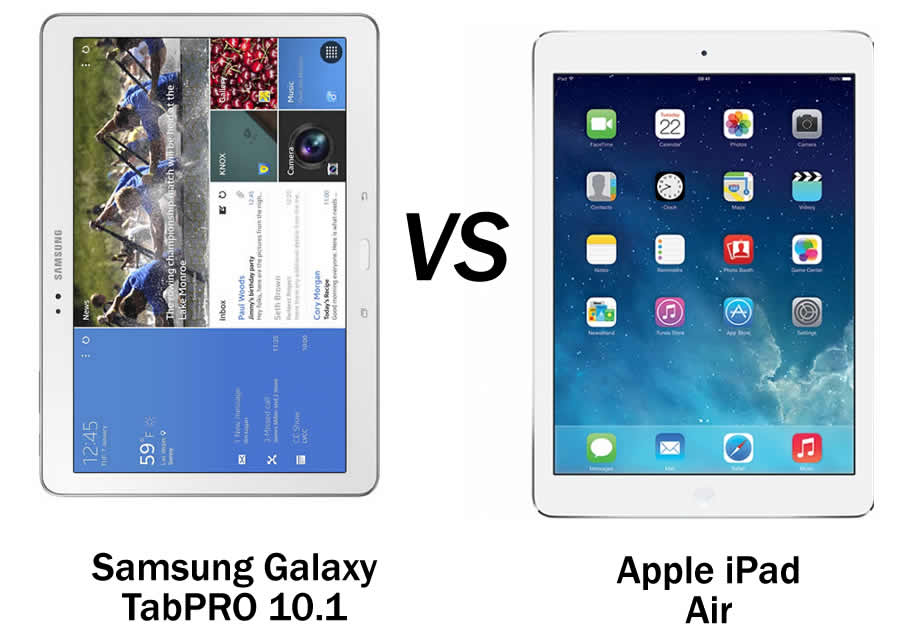 Source: 3g.co.uk
Samsung Galaxy Tab S 8.4 vs iPad mini 2
Source: www.pcadvisor.co.uk
apple ipad tablet Archives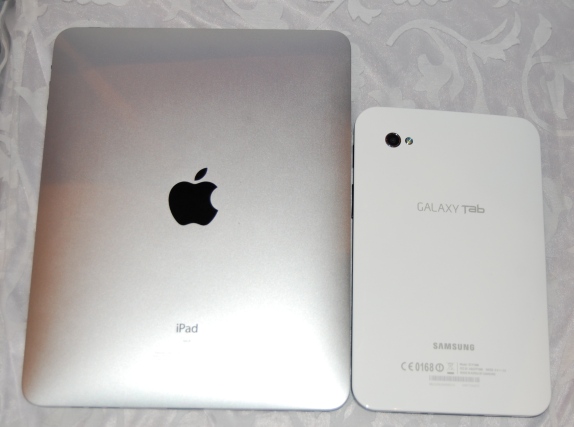 Source: gadget400.com
Samsung Galaxy Tab vs Apple iPad
Source: www.phonearena.com
iPad vs Samsung Galaxy Tab
Source: visual.ly
Which Is the Best Tablet? iPad vs. Samsung Galaxy Tab
Source: www.lifewire.com
Samsung Galaxy Tab vs. the iPad: Compare For Yourself …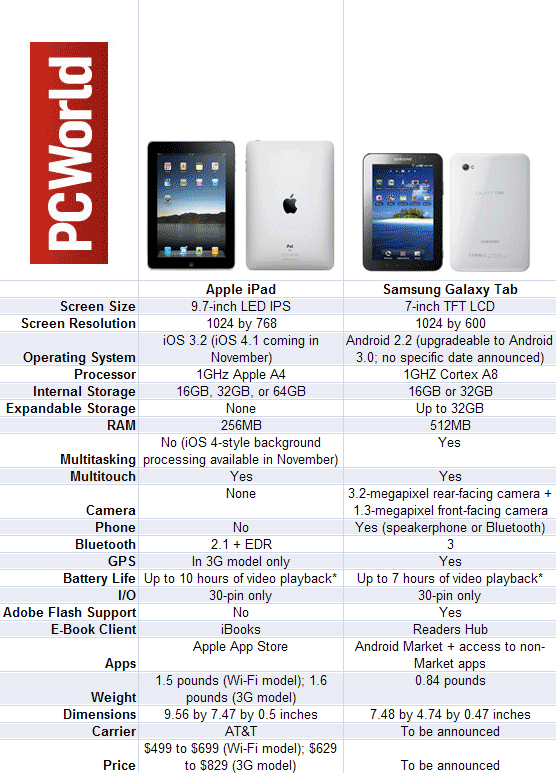 Source: www.pcworld.com
New iPad vs Samsung Galaxy Tab 2 10.1
Source: www.trustedreviews.com